Europe: Europa League
PreZero Arena0-2
★

Molde
⚽

E. Andersen (20),

⚽

E. Andersen (90)
Swedish keeper Andreas Linde proved the star of the show as underdogs Molde FK shutout German Europa League representatives TSG 1889 Hoffenheim 2-0 in Sinsheim.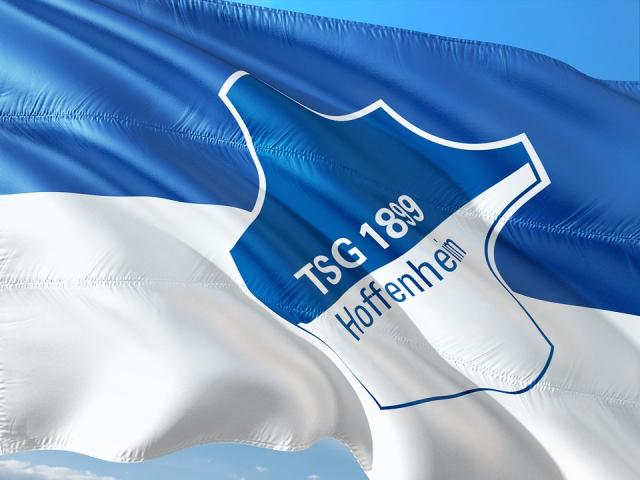 Sebastian Hoeneß's Kraichgauer out-shot their Norwegian guests 27 to 3 over the course of 90 minutes at the PreZero Arena. Unfortunately, the final scoresheet told a very different story. Unable to find the back of the net, Hoffenheim were ultimately eliminated from the 2020/21 Europa League via a 3-5 aggregate scoreline.


Last week's 3-3 draw in Villarreal featured plenty of missed opportunities for the the German club that sailed through the competition's group stage undefeated. The inability to bring proper finishing prowess to the first round of the knockout phase again proved decisive in Thursday's home loss.
Hoeneß's men, in their regular 5-3-2, took early control of the match. Pavel Kaderabek wasted an early chance. American Chris Richards found himself stymied by early dive from keeper Linde.
Strikers Munus Dabbur and Ihlas Bebou carved out enough space in the middle to receive some promising balls. In the final analysis, one must say that the overall team crossing was too imprecise on this day. The few chances Dabbur managed to direct on target were saved courtesy of Linde's fine acrobatics.
Molde took an early lead on their side's lone attacking chance. Striker Erik Ulland Andersen finished well on a counter in the 20th. Apart from this, virtually all the attacking traffic belonged to the side of the German Blues. Hoeneß introduced Kramaric for Christoph Baumgartner in the 56th. The Croatian too couldn't find a way past Linde, who defected two of his shots onto the post and crossbar respectively.
The German hosts poured everyone forward in search of a late-equalizer. Molde kept their defensive discipline with five men in the box. this ensured that even a more precise set of crosses couldn't find their way through to the strikers. Andersen took advantage of Hoffenheim's ultra-attacking posture to sneak past net-minder Oliver Baumann and score the second goal three minutes into second-half stoppage time.


Molde's victory sees them through to the deepest stage of the competition in the history of their club. For Hoffenheim, the round-of-32 exit also constitutes the furthest their organization has ever made it in any European competition. Naturally, those associated with the club will have hoped for more in amid the disappointing league performance this season.
More about the match
Richards confident ahead of Molde clash: "We can be the first team from the Bundesliga to win the Europa League"
More about the teams
Richards returns to Hoffenheim training, Kramaric questionable for Thursday
Kramaric and Sessegnon struck for Hoffenheim's Europa League fixture
Dabbur left to rue missed penalty as Hoffenheim draw Molde 3-3
Hoffenheim coach Sebastian Hoeness praises Ihlas Bebou
Americans in the Bundesliga: Center backs shine, Adams plays strong late