Germany: Bundesliga
★

FC Bayern
⚽

R. Lewandowski (26),

⚽

R. Lewandowski (Pen. 44),

⚽

L. Goretzka (88),

⚽

R. Lewandowski (90)
Allianz Arena4-2
★

Dortmund
⚽

E. Håland (2),

⚽

E. Håland (9)
Naturally, Bundestrainer Joachim Löw watched Saturday's Bundesliga top-clash from the VIP seats. Obviously, the German national team coach couldn't expect to avoid questions about Mats Hummels, Jerome Boateng, and Thomas Müller after watching all three of them live.

The 60-year-old trainer chose his words carefully after the match.
Thomas Müller did not.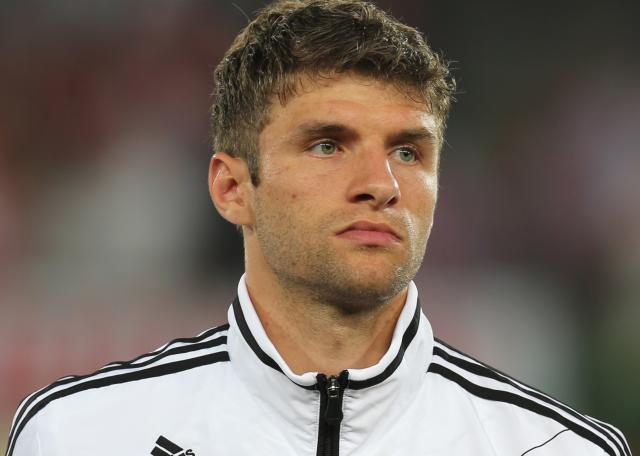 Jogi Löw sought to reaffirm his position on the state of the German Nationalmannschaft in a Sky Interview following Saturday's Bayern-Dortmund fixture.


"I already made it clear a few days ago," Löw said, referencing an interview appearing in the Monday print edition of German footballing magazine Kicker, "One shouldn't completely break off a rebuilding process. Of course, one can still think about it."
"The European Championship is its own individual competition," Löw then also somewhat noncommittally, "It's obvious that you want to take the team that gives you the best chances for success."
Löw did provide some specifics about the possibility about not calling up the likes of Hummels, Boateng, and Müller for the upcoming World Cup qualifiers this month, but then reaching out for them when it comes time to fight for the European crown.
The Bundestrainer indicated that he would have no qualms about inserting them back into his starting XI after a long layoff. In principle, they could resume their old places on the depth chart.
"When you bring back players like that, you have to give them a clear responsibility," Löw noted, "Then, of course, they're seeded."


While Löw partook in the delicate dance, Thomas Müller (true to form) didn't shy away from the full ramba-samba.
"I feel like chasing titles this summer," Müller told the Sky microphones, "the desire to join up with the lads of this generation is great, but you knew that already."
More about the match
Bayern coach Hansi Flick gives injury update on Jerome Boateng
Dortmund coach Edin Terzic allays Haaland injury fears
Bayern München 4-2 Borussia Dortmund: Post-match reactions
Robert Lewandowski bags hat-trick as Bayern shake off early setback to beat Dortmund
Confirmed 'Der Klassiker' line-ups: FC Bayern vs Borussia Dortmund
Hans-Joachim Watzke: Dortmund are still Germany's 'second power' ahead of RB Leipzig
Der Klassiker statistics: Robert Lewandowski vs Erling Haaland
Dortmund to be without Reyna, Guerreiro and Sancho against Bayern
Hansi Flick confirms 'Der Klassiker' comes too soon for Benjamin Pavard
Edin Terzic confirms Sancho and Guerreiro are injury doubts for Dortmund's clash with Bayern
More about the teams
Jadon Sancho makes Bundesliga history with 50th assist vs Arminia Bielefeld
Americans in the Bundesliga: Reyna, Sargent, and Adams earn top level marks
Bayern can afford Erling Haaland, insists club president Herbert Hainer
Herbert Hainer praises Leon Goretzka, reveals Bayern want to extend his contract
Flick signals willingness to loan Nübel out, stresses back-up keeper "knew what he was getting into."